Details

Category: News
Chalmers University of Technology is a large-scale technological university with scientific depth and interdisciplinary breadth. Fundamental curiosity-driven research is as natural to them as applied research to solve concrete social challenges. Its 2,300 researchers, instructors, and doctoral students conduct research on everything from the smallest components of matter, to the biology of food systems and products, to climate problems, road safety, and distant galaxies. They work closely with industry and the public sector on all investigations. Chalmers also has a strong international feel created by exchanges and collaborations with leading universities around the world.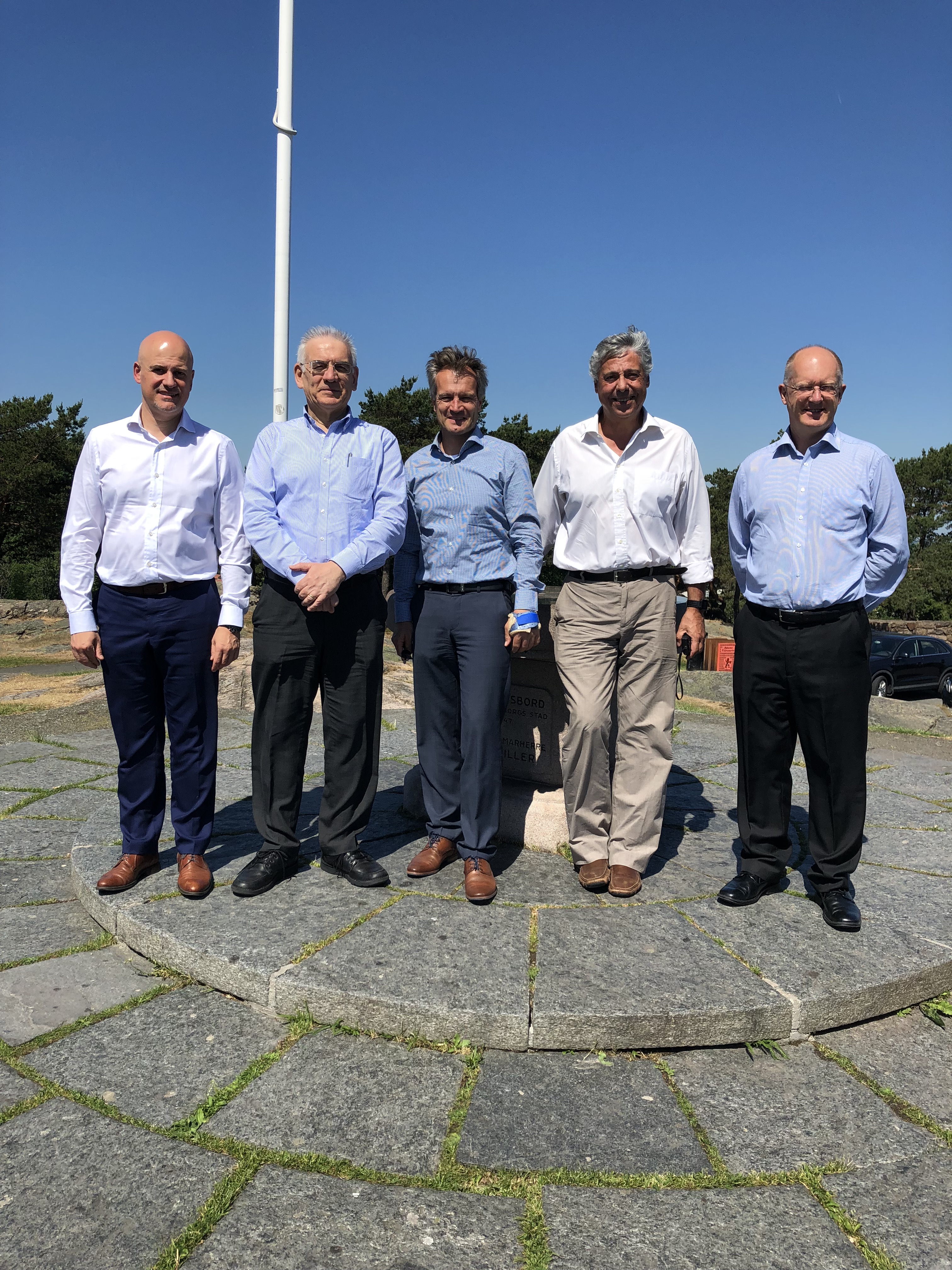 Chalmers Website:

https://www.chalmers.se/en/research/Pages/default.aspx
Gothenburg,Sweden.
February 2018 - August 2018.
Details

Category: News
Three inter-connected special events on Autonomous Vehicles will take place at IROS
10th Wokshopon Planning, Perception and Navigation for Intelligent Vehicles (PPNIV'18)

Organizers: Ph. Martinet (Inria Sophia-Antipolis), C. Laugier(Inria Grenoble Rhône-Alpes), U. Nunes (Univ. Coimbra), C. Stiller (KIT), M.A. Sotelo (UAH)
Event Website:
http://avdemo.car.upm-csic.es/autonomous-vehicles-demosntrations/technical-program/
Details

Category: News
New PhD in the  Robesafe group:
PhD Roberto Arroyo
PhD Eduardo J. Molinos
Thesis: Dynamic Obstacles Avoidance Algorithms for Unmanned Ground Vehicles.
Details

Category: News
Organizing Committee in the IEEE/RSJ IROS 2018 International Conference on Intelligent Robots and Systems (IROS)
Event Webpage:
Madrid, Spain, October 2018.
Details

Category: News
13 of July 2017 at 11:00 a.m, in the Sala de Grados of the Polytechnic School, is celebrated the defense Doctoral Thesis of Ángel Llamazares.
Title Thesis: Laser-Based Deteccion and Tracking of Moving Obstacles to Improve Perception of Unmanned Ground Vehicles.